20
Nov
My5: Week 2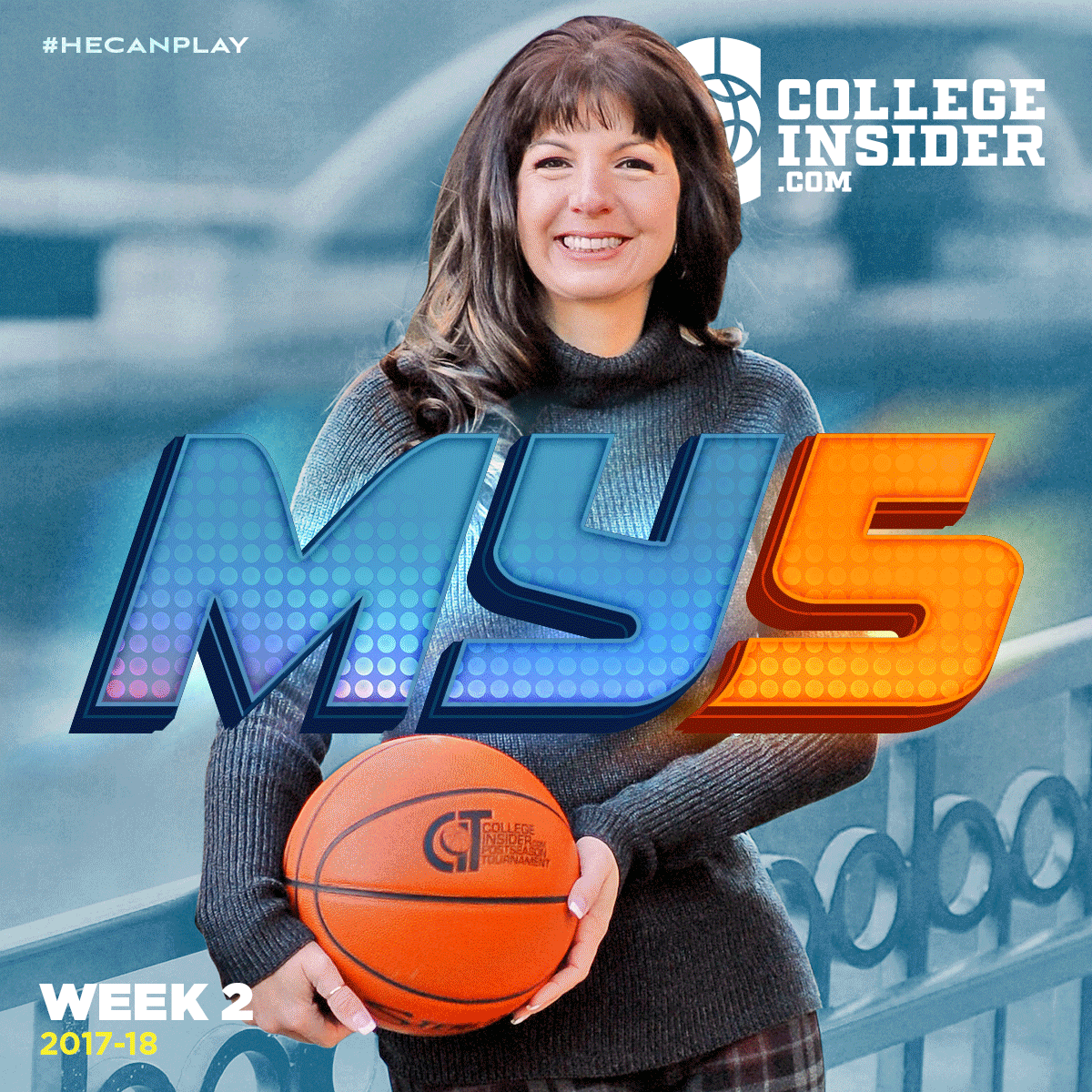 MY5: WEEK 1
Nov. 20, 2017
Bryce Canda (Portland State): The Vikings, who are averaging 95 points per game, are 3-0 to start the season. And the 6-foot-4 senior has been a big part of the early success. Last season the JUCO transfer scored in double figures in 18 games and he's picked up where he left off. Canda is averaging nearly 18 points and just under eight assists per game. He's coming off a career-best 20 points in a win over UC Riverside, which was ranked No. 24 in the Mid-Major Top 25. He also had 10 rebounds, four assists and four steals.
Jordan Fox (Army): The 6-foot-1 junior had a career-best on Saturday at Marist. In 29 minutes of action Fox had 33 points. He was a ridiculous 9-of-11 from three-point range. The nine made triples matched a program record and he's the first Black Knight to score 30 or more in two years. Fox also had five rebounds and five assists in the road win. So far this season Fox is averaging 19 points, five rebounds and five assists per contest. He can play.
Dylan Frye (Bowling Green): Just a week earlier, the 6-foot-2 sophomore, learned one of his close friends was murdered. But Frye played in both games last week for the Falcons. On Saturday he helped them get a big win over FGCU, which was ranked No. 12 in the Mid-Major Top 25. Frye had a rough night from the field and was just 2-of-10 when his number was called at the end of the game. Frye's three-pointer, with 0.2 seconds remaining gave BGSU the win. He finished with 15 points and six rebounds. On Monday he had 23 points and seven rebounds against South Dakota.
John Konchar (Fort Wayne): If you can really appreciate all the things that it takes to win a game, then you'd love watching John Konchar play. Since the day he arrived on campus he has done just about everything Coach Jon Coffman has needed him to do. This past week the 6-foot-5 junior helped the Mastodons pick up a pair of wins. On Wednesday he had 18 points, 12 rebounds, three assists and two steals. On Saturday he finished with six points, 15 rebounds and five steals. Whatever it takes -- He's your guy.
Isaiah Reese (Canisius): It was 114 years in the making. The first triple-double in school history get the 6-foor-5 sophomore on the list. Reese had 23 points, 11 rebounds and 11 assists. He also added three steals, as the Golden Griffs picked up their first win of the season. Reese, who averaged just over seven points per game last season, figures to play a bigger role this season. He's averaging 19 points, seven rebounds and five assists through the first couple of weeks of the season.