19
Dec
My5 - Week 6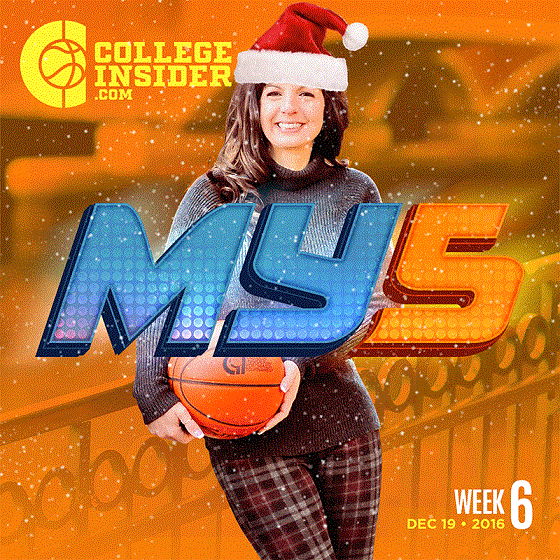 Ian Baker (New Mexico State): What can't this guy do? The 'Do it All' senior helped the Aggies to a pair of big road wins last week. Last Tuesday Baker had 20 points and five rebounds against UTEP. Four days later he finished with 19 points, eight rebounds and seven assists against Arizona State. It was the eighth straight win for the Aggies and their first true road win over a Power Five conference team since the 1994-95 season.
Jermaine Crumpton (Canisius): The 6-foot-6 junior had a career-day as the Golden Griffins beat Buffalo in overtime. Crumpton poured in 31 points on 9-of-18 shooting. He was 5-for-10 from beyond the arc. He also had six rebounds in the win over the crosstown rival. Earlier in the week Crumpton had 10 points and nine rebounds in a win over Albany. He's shooting 53% from the field and 57% from three on the season.
Christen Cunningham (Samford): The 6-foot-2 junior probably should have made the list last week, after dropping 29 on Jacksonville State. This week he was an easy pick after helping the Bulldogs to their first-ever road win over in-state rival South Alabama. Cunningham had 20 points, six rebounds and five assists in the historic victory. With the win Samford improved to 7-3 on the season. Keep an eye on the Bulldogs this season in the Southern Conference. They're good!
Alize Johnson (Missouri State): It was an interesting week for the former JUCO All-American, as he helped the Bears pick up a pair of wins. On Wednesday the 6-foot-9 junior posted his five double-double of the season with 20 points and a career-high 16 rebounds against Oral Roberts. He was 9-for-18 from the field. On Saturday he attempted exactly one shot, finished with no points, but helped his team to a win with a game-high 11 rebounds.
Calaen Robinson (Portland State): With one of its best players sidelined with an injury, Robinson came up big. The 6-foot-2 senior hit two free throws, with 37 seconds remaining, to give the Vikings a one-point lead at San Francisco and they held off the Dons for the big road win. Robinson, who began his career at Arizona State, finished with 23 points. He was 7-for-11 from the field and 5-for-7 from beyond the arc. He had 11 points, eight assists, four rebounds and five steals in a win earlier in the week. He can play!