26
Dec
My5 - Week 7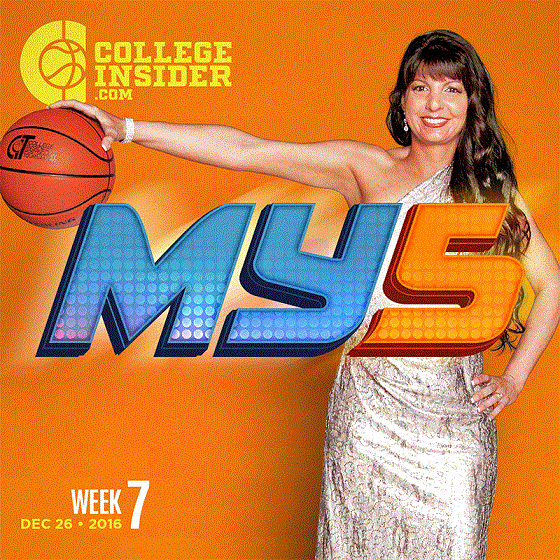 Malachi Alexander (Holy Cross): Alexander had a big week and helped the Crusaders to a pair of wins. Last Wednesday he had a career-best 38 points and a game-high 10 rebounds against Sacred Heart. The 6-foot-7 senior was 13-for-17 from the field and a nearly perfect 7-of-8 from beyond the arc. His previous scoring-high this season was 17 points. He closed the week with 12 points, four rebounds, four assists and four steals against Marist.
Marcus Keene (Central Michigan): It was just another typical day at the office for the 5-foot-9 junior. In the Chippewas lone game last week, Keene dropped 44 on Montana State. It was the second time in three games Keene scored 40 or more and the eighth time this season he has had 30 or more points. Keene was 13-for-27 from the field and also finished with nine rebounds and six assists.
Jairus Lyles (UMBC): Last week Lyles became the first UMBC player to score 30 points and have 20 rebounds in a game. The 6-foot-2 junior had 32 points and 20 rebounds in the Retrievers double-OT win over The Citadel. Four days later he had 22 points, six rebounds and four assists in a road win over James Madison. With Lyles help, UMBC has already surpassed its win total for all of last season.
Kavon Stewart (Robert Morris): The 6-foot senior was big in the Colonials win over Buffalo last week. He finished with a team-high 18 points and seven assists in the 74-71 victory. The win improved the Colonials to 4-9 on the season. Despite the less than impressive win-loss record, Robert Morris has been very competitive against one of the tougher non-league schedules in the country. They will be a contender in the Northeast Conference.
T.J. Williams (Northeastern): Williams didn't average better than 10 points per game in any of his first three seasons. This season he's averaging over 21 points per contest. The 6-foot-3 senior had 22 points, 11 rebounds, six assists, five steals and the game-winner at the buzzer against Oakland. Williams, who helped the Huskies to three straight road wins over Vermont, Michigan State and Oakland, has emerged as one of the top guards in America. He can play!