16
Jan
My5 - Week 10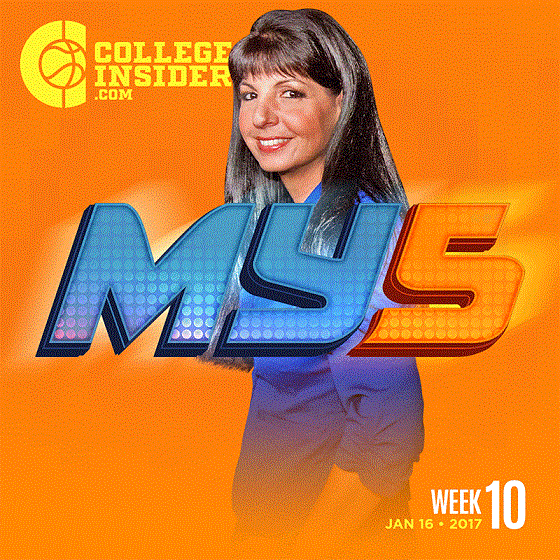 Ahmaad Rorie (Montana): After starting the season 1-6, Montana finally climbed above .500 over the weekend. Helping to lead the Grizz back has been the 6-foot-1 sophomore. Rorie, who leads the team in scoring with just under 17 per game, was top scorer in Montana's two wins last week over Northern Colorado and North Dakota. He has scored in double-figures in nine straight and the Grizz are 7-2 during the stretch.
Ike Smith (Georgia Southern):
The 6-foot-4 sophomore has helped the Eagles to a 4-0 start in the Sun Belt, which has them sitting alone in first place. Last week he helped GSU to a pair of road win. On Monday, Smith had with 23 and 11 rebounds against South Alabama. He was 5-for-7 from beyond the arc. Five days later he dropped 28 against Louisiana. It's been a breakout season for Smith who
was featured in the latest "Off the Bounce" on Monday
.
Myles Stephens (Princeton): The Ivy's co-player of the week makes this list after helping the Tigers to wins over Brown and Yale last week. The 6-foot-5 sophomore had his two best games in succession, beginning with 18 points and six rebounds against Brown. He was 7-for-8 from the floor. The next day he had 19 points and seven boards, as the Tigers beat the Bulldogs and took over sole possession of first place in the Ivy.
Kyle Thomas (Morgan State): The 6-foot-7 senior came up big in Morgan State's only game last week. The Bears Tuesday night clash with Florida A&M was a matchup of the top two teams in the MEAC through the first couple of weeks of league play. Thomas had a game-high 19 points as the Bears stayed unbeaten and alone in first place. The Bears have a stretch of three straight road games coming up, which begins Saturday at Savannah State.
Lucas Woodhouse (Stony Brook): The Seawolves early-season struggles seem like a distant memory now. Winners of five straight, SBU is off to a 4-0 start in America East play, with one of those wins coming last week. The 6-foot-3 senior, who leads the team in scoring with just over 14 a night, had a game-high in both points and assists with 20 and seven respectively. He was 4-of-5 from beyond the arc. Woodhouse and the Seawolves are one game behind Vermont and will host the Catamounts next Saturday.