23
Jan
My5 - Week 11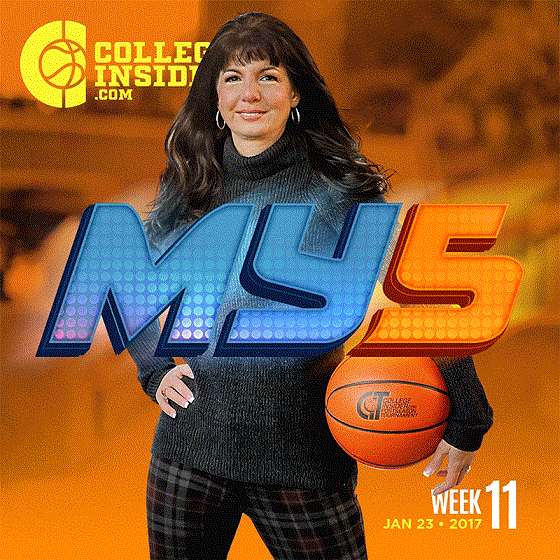 Kris Acox (Furman): The 6-foot-6 senior, from Iceland, helped the Paladins to a couple of big wins last week. After dropping a pair on the road the previous week, Acox and Furman bounced back with wins over ETSU and VMI. The victories put Furman right back in the SoCon race, just 1.5 games behind first-place UNC Greensboro. Acox had 19 points and eight rebounds against ETSU. He followed that up with 18 points and six rebounds against VMI. For the week Acox was an impressive 17-of-19 from the floor.
Troyce Manassa (Savannah State): After a very challenging non-league slate, the Tigers are 4-2 and just one-half game out of first place in the MEAC. Helping to lead the way last week was the 6-foot-4 senior. Manassa opened the week with 24 points and six rebounds at South Carolina State. He was 6-for-9 from beyond the arc. He closed out the week with 28 points and six rebounds against Morgan State, which is currently on top of the MEAC standings.
Dallas Moore (North Florida): This guy can really play. The Ospreys are in first place in the Atlantic Sun, due in large part to the play of their All-American. The 6-foot-1 senior had two big games last week to help North Florida improve to 4-1 in the A-Sun. Last Thursday he had 29 points and the game-winner, with 2 seconds left, to beat Kennesaw State. Two days later he had 36 points and nine rebounds against Lipscomb and became the only player in A-Sun history to record 2,000 career points and 500 career assists.
Junior Robinson (Mount St. Mary's): The 5-foot-5 junior helped lead the way to a pair of road victories last week for the Mount, which has won five straight. Last Thursday Robinson had 17 points, four assists and three steals at Sacred Heart. Two days later he finished with 19 points and five rebounds at St. Francis-Brooklyn. Robinson was a very economical 12-for-19 from the field and made 6-of-10 from three-point range. The Mountaineers are 7-1 and tied for first in the NEC with FDU.
Brock Stull (Milwaukee): The 6-foot-4 sophomore took three shots against Cleveland State. The third came as time expired to beat the Vikings. Stull finished with six rebounds, five assists and four points in the 63-62 win. Stull finished off his week with 19 points, nine rebounds and six assists against Youngstown State. The two wins kept the Panthers in the mix in the Horizon league. After starting 1-5 in league play, Milwaukee could not afford to drop to 1-7 or 2-6 in the very competitive Horizon.