30
Jan
My5 - Week 12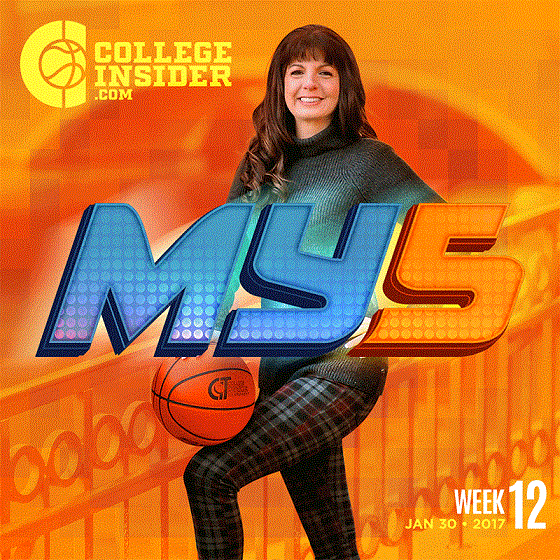 Olin Carter III (San Diego): The Toreros continue to play pretty good basketball and the 6-foot-2 sophomore continues to deliver. A couple of weeks ago he had 28 points in a win over BYU and he came up big again over the weekend. He was 5-for-11 from beyond the arc and finished with 24 points, as USD won at Portland. It was a terrific bounce-back win for the Toreros who were beaten soundly two days earlier at Gonzaga.
John Dewey III (Sam Houston State): On Saturday the 6-foot-1 sophomore hit two clutch free throws, with six seconds left, to give the Bearkats and 71-69 win over Southeastern Louisiana. Dewey finished with 15 points and six assists. The product of the Bronx, NY has stepped up his game over the past couple of weeks and has helped Sam Houston State run off seven straight wins. Dewey and SHSU have a big game this week against rival Stephen F. Austin.
Andre Fox (High Point): The 6-foot-4 sophomore was clutch for the Panthers, which came away with two conference wins last week. Last Thursday he was a perfect 11-for-11 from the free throw line and High Point needed them all of them in its OT win over Charleston Southern. Fox made eight from the charity stripe in OT and finished with 22 points and nine rebounds. On Saturday it was his jumper, with 19 seconds left in OT to seal HPU's upset win at Winthrop. He can play.
Nijal Pearson (Texas State): The 6-foot-5 freshman helped the Bobcats to a pair of big wins last week to keep pace in the Sun Belt Conference. Pearson played big minutes in the second half of Texas State's win over UL Monroe. He finished with 18 points and eight rebounds. He closed out the week with nine points and seven assists at Coastal Carolina. And he hit the game-winning shot with 17 seconds left to beat the Chanticleers.
Omar Prewitt (William & Mary): The Tribe won both of its game last week, including a convincing victory over No. 2 UNCW and Prewitt came up big. The 6-foot-7 senior had a season-high 28 points on 12-of-17 shooting. He also finished with seven rebounds and four assists in the 96-78 win over the Seahawks. Earlier in the week he had nine points and eight rebounds against Delaware. It was a big win and a big week for William & Mary, which is now just one-half game out of third place in the CAA.