13
Feb
My5 - Week 14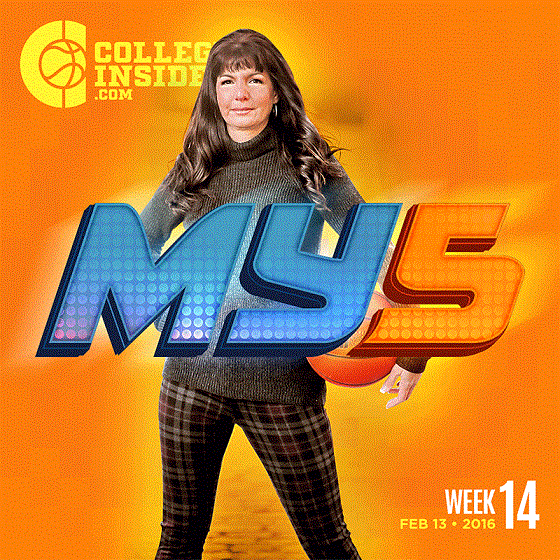 Darian Bryant (Delaware): It's been a tough first season for new head coach Martin Ingelsby, but his team picked up a pair of conference wins last week. Bryant played a big role, scoring in double figures in both games. On Saturday at James Madison, the 6-foot-4 sophomore hit a three, with 5.5 seconds remaining to win it. The victory snapped a nine-game road losing streak for the Blue Hens. Bryant finished with 12 points. On Thursday he had 14 points in a 76-74 OT win over Elon.
Michael Buchanan (USC Upstate): Just another week at the office for the 7-foot senior. Buchanan had a pair of double-doubles as the Spartans won two road games last week. On Thursday he had 23 points and 12 rebounds against Jacksonville. He hit a couple of big shots in the closing moments and finished 10-for-11 from the floor. On Saturday he had with 22 points and 13 rebounds against North Florida. The road sweep put the Spartans, who were picked last in the preseason, alone in third place in the A-Sun.
Reginal Johnson (Alcorn State): The Braves are one of the hottest teams in the country and Johnson has been a big part of it. On Monday the 6-foot-5 junior had 18 points against Grambling State. Johnson was 8-for-12 from the floor. On Saturday he helped Alcorn State to its seventh straight win. He had 27 points in the win over Mississippi Valley State. He was 11-for-16 from the field. The win pushed the Braves over the .500 mark for the first time this season. They are 12-11 overall and 9-3 in the SWAC.
Roland Nyama (Stony Brook): The Seawolves success is one of the more under-reported stories this season. First-year coach Jeff Boals has overcome a 4-8 start and his team is now 15-10 and an impressive 10-2 in America East. They picked up two of those wins last week and Nyama was one of the keys. On Sunday the 6-foot-6 junior had a career-high 26 points and the game-winning free throw with 0.5 seconds to beat Maine. He was 8-for-12 from the field and had seven rebounds. Earlier in the week he had 19 points against UMass-Lowell.
Jonathan Wade (Norfolk State): Norfolk has run off eight straight wins and sits alone in second place in the MEAC at 9-2. Wade, the team's leading scorer, was a key factor in both wins last week. The 6-foot-4 senior opened the week with 23 points and 13 rebounds at Savannah State. On Saturday he had 21 points and 11 rebounds against Maryland-Eastern Shore. Wade, who is averaging nearly 20 points per game, has scored in double figures in every game this season. The Spartans are one-half game out of first with five games remaining.