31
Mar
My5 - The Most Improved Players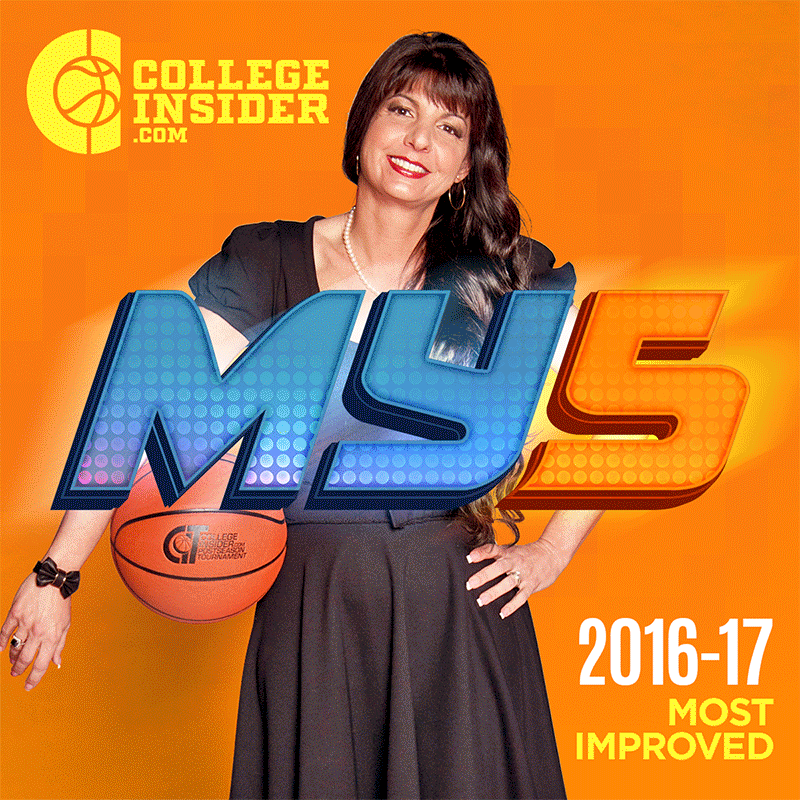 Devontae Cacok (UNCW): He went from a guy who couldn't stay on the floor to setting the NCAA's all-time single-season mark for field goal percentage. As a freshman he averaged less than 10 minutes per game and contributed three points and just over three rebounds per contest. This season the 6-foot-7 sophomore averaged just over 12 points and nearly 10 rebounds per game. And he shattered the NCAA record for field goal percentage, shooting a ridiculous 80% (the old mark was 74.6 by Oregon State's Steve Johnson in 1980-81). Cacok was named the Defensive Player of the Year in the Colonial and is a finalist for the Lefty Driesell award, which is given to the top defensive player in America.

Jalen Ross (Hartford): In his first two seasons at Eastern Michigan, Ross averaged three points per game. Through his first 17 games at Hartford, he scored in double figures four times and averaged just over seven points per contest. From January 21 of last year to the final regular season game this season, Ross scored in double figures in 41 straight games. The 6-foot senior averaged 19.9 points per night and finished as the top overall scorer in the America East Conference. He ranks eighth in Hawks Division I history with his 554 points. His 157 free throws rank fifth in Hawks history, while his .826 free-throw percentage is just outside the top 10. Not bad considering he basically played a season-plus.

DeWayne Russell (Grand Canyon): After one season at Northern Arizona, Russell transferred to GCU where immediately got plenty of playing time. The 5-foot-11 guard averaged 12 points per contest through his sophomore and junior seasons. As a senior, he broke out. Russell averaged just over 21 points per game. He scored in double-figures in every game, which included a career-high 42 points against No. 14 Louisville. He shot 51% from the field that night. Russell finished third in scoring in WAC games (18.7) and he led the conference in assists per game (6.5) and minutes per game (39.1). He also notched top-10s in steals, free-throw percentage, three-point percentage and assist-to-turnover ratio.

Jonathan Wade (Norfolk State): The transfer from Gulf Coast State College didn't make much of an impact in his first season. Last year Wade averaged six points in 16 minutes of action per game. He shot a very average 40% from the field and 33% from beyond the arc. What a difference a year makes. This season he averaged 19 points and nearly seven rebounds per game for the Spartans. He scored 658 points this season, which is the second-most in the school's D-I era, while setting the D-I record for most free throws (163). Wade, who was named first-team All-MEAC, shot 48% from the floor and scored in double figures in 33 of the team's 34 games.

Jay Wright (UL Lafayette): The 6-foot-1 senior has been known for his defensive prowess since he arrived at Lafayette. Over time he developed a reputation as a go-to guy when the game was on the line. This season he developed into one of the best all-around players in the country. The Sun Belt's Defensive Player of the Year is also a finalist for the Lefty Driesell award for the nation's top defender. He's one of the best on-the-ball defenders in the country. Offensively he posted career-highs in all categories and led the team in scoring (16.2), assists (3.9) and steals (2.0). The second-team All-Sun Belt selection should have been named to the first team. He's an All-American.