11
Dec
My5: Week 5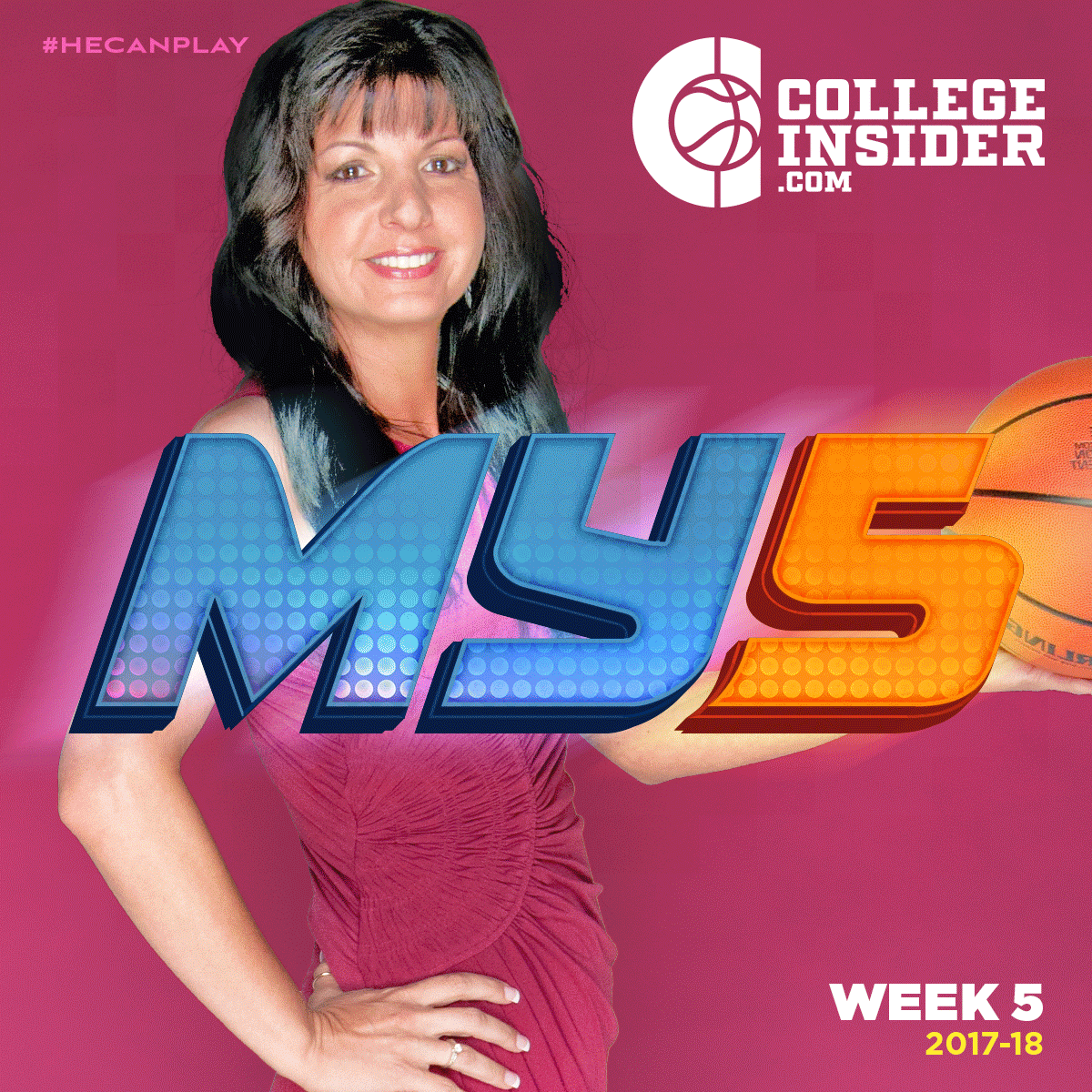 Dec. 11, 2017
My5: Week 5

Khalil Ahmad (Cal State Fullerton): The 6-foot-4 junior had two big games last week to help the Titans improve to 6-3 on the season. Fullerton has really played well of late. After losing three of four to start the season, the Titans have run off five straight wins. Ahmad, who is second on the team in scoring with just over 14 points per game, dropped a career-high 34 on Saturday night against Utah Valley State. Earlier in the week he had 24 on the road at Portland.
Kevon Harris (Stephen F. Austin): Few teams in America are playing as well as Stephen F. Austin. The 'Jacks have won five straight and are 9-1, following a 19-point win over Rice on Saturday. And Harris came up big. The 6-foot-6 sophomore scored a career-best 31 points. He was 8-for-11 from beyond the arc and finished with seven rebounds. Three nights earlier he was 10-for-11 from the field against Louisiana Tech. He had 25 points, which included the game-winning layup with five seconds remaining.
Fletcher Magee (Wofford): The 6-foot-4 junior was honored before last Wednesday's game for reaching the 1,000 point plateau. He followed that up with a career-high 36 points, including the game-winning three with 1.9 seconds remaining, to help the Terriers knock off Georgia Tech. His last-second three was his eighth of the game. Magee's heroics helped Wofford rally from 10 down in the final six minutes. He's averaging 23 points per game and shooting 60% from the field and 57% from three-point range. He can play.
Vasa Pusica (Northeastern): The transfer from the University of San Diego has been a great addition. The 6-foor-5 junior has nearly doubled his point-per-game average for the Huskies, scoring nearly 15 points per contest. That average is bumped up to almost 20 per game over the last six. Last Tuesday he had 17 points, four assists and three steals in a win over Bucknell. On Saturday he had one of his worst shooting days of the season, but hit two clutch free throws to help beat Vermont, which was ranked No. 4 in the Mid-Major Top 25.
Jalen Ray (Hofstra): He's coming off the best week of his young career. The 6-foot-2 freshman helped Hofstra get wins over Monmouth and Rider. On Wednesday he hit a game-winning three, with 2.1 seconds left, at Monmouth. He was 5-of-9 from the field and finished with a career-high 14 points. Three days later he established a new-career best with 17 points against the Broncs. He also had a five rebounds in the win. He had a total of seven rebounds, in first eight games of his career.