18
Dec
My5: Week 6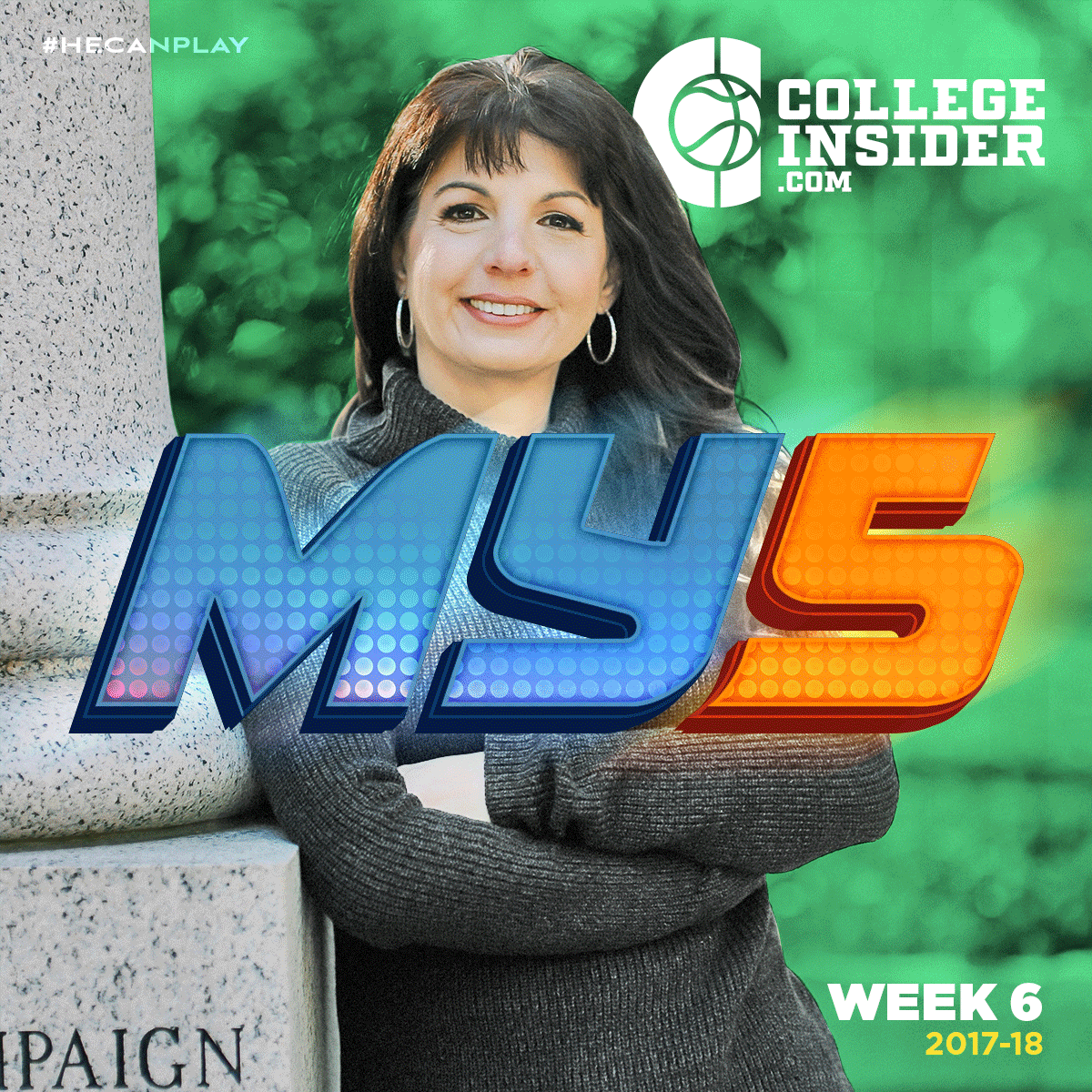 Dec. 18, 2017
My5: Week 6

JaKeenan Gant (Louisiana): The Missouri transfer can play. The 6-foot-8 junior is another reason why people should be talking about the Ragin' Cajuns. He's averaging 17 points and 7 rebounds and last week he helped Louisiana to a pair of big wins. Gant had 22 points, six rebounds, four steals and three blocks at Louisiana Tech. Four days later he had 21 points and 11 rebounds against another in-state rival, New Orleans. He can play.
Emmanuel Nzekwesi (Oral Roberts): One of three talented sophomores playing for first-year coach Paul Mills. The 6-foot-8 native of The Netherlands helped the Golden Eagles get two impressive victories last week. On Saturday he had 24 points, 11 rebounds, four assists and three steals on the road at FGCU, which was ranked No. 12 in the Mid-Major Top 25. Earlier in the week he finished with 17 points and four rebounds No. 17 Missouri State.
Frederick Scott (Rider): The 6-foot-8 transfer from DePaul is averaging 13 points and seven rebounds per game for the Broncs. On Saturday he bounced back from the worst game, of his brief career at Rider, with one of his best performances. Scott had nine of his team-high 21 points in an OT win over Wagner. He also pulled down six rebounds. The redshirt freshman is going to have a nice career in the Metro Atlantic Athletic Conference.
JC Show (Binghamton): After a 1-4 start, Binghamton has run off seven straight wins and Show has been a key component. The 6-foot-3 junior missed the final 20 games of last season due to injury and the Bearcats struggled. He has returned to average 16 points per game. Show, who is shooting 41% from beyond the arc, matched his season-high with five three-pointers on Saturday. Three of his triples came during an 11-0 run to end the game, in a 51-48 win at Sacred Heart. He finished with 21 points.
Javan White (Oral Roberts): The redshirt sophomore was also a major factor in ORU's wins over FGCU and Missouri State. After missing all of last season, the 6-10 White has averaged nearly 12 points and just over eight rebounds per contest. He helped those averages with 25 and 11 at Gulf Coast. He was 11-of-14 from the field. He scored 14 points and grabbed six rebounds earlier in the week against Missouri State.