25
Dec
My5: Week 7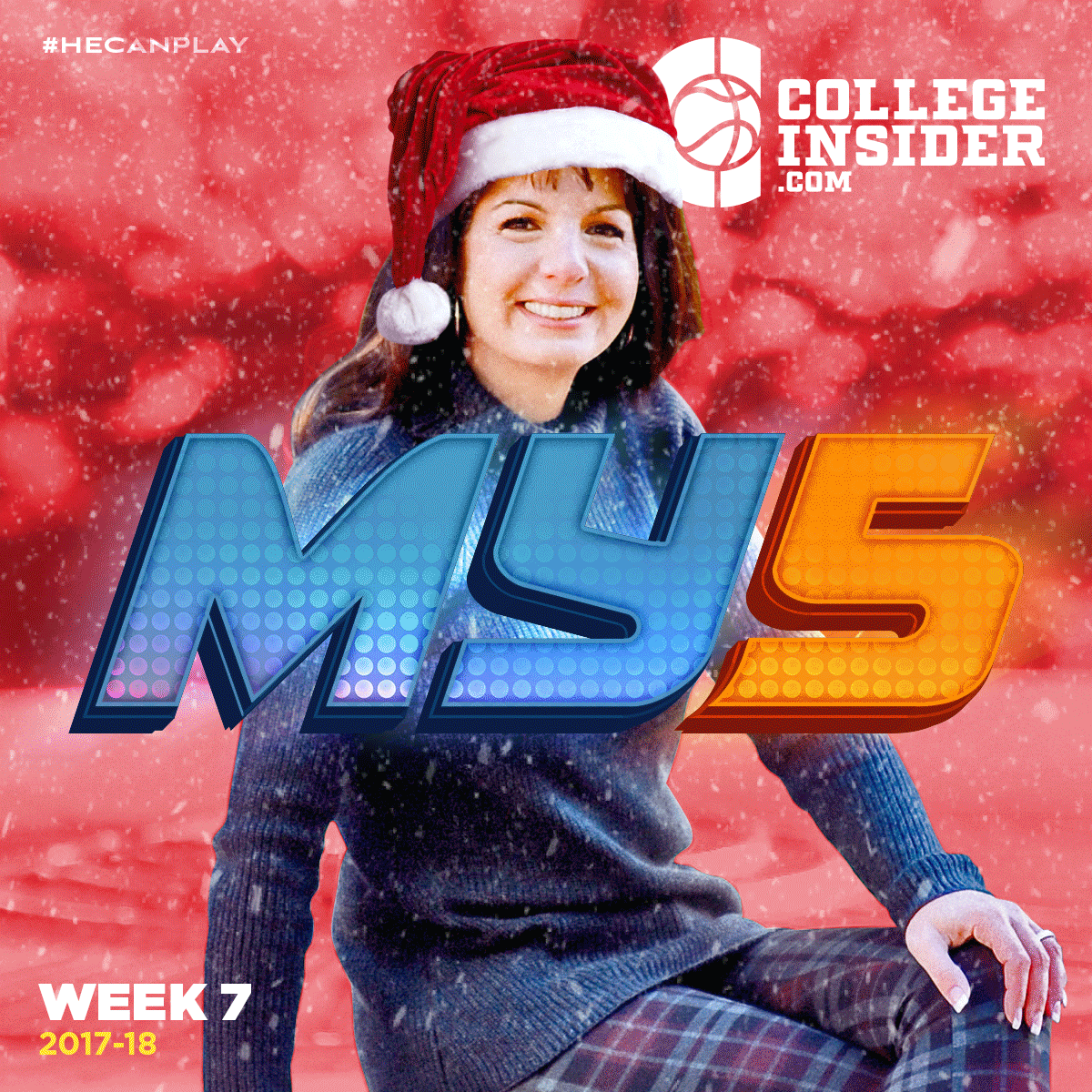 Dec. 25, 2017
My5: Week 7

Kason Harrell (Fort Wayne): Last week Harrell and the Mastodons came up with one of the more impressive wins of the young college basketball season. For the second time in a year Fort Wayne went into Bloomington and knocked off the Indiana Hoosiers. Harrell more than doubled his points-per-game average when he posted a career-best 28 points in the upset win. He was 8-for-15 from the field and connected on 6-of-11 from beyond the arc. The 6-foot-2 junior has developed into a very good player.
Joel Hernandez (LIU Brooklyn): The redshirt senior has had an injury-plagued career, which included missing all of last season. Hernandez has persevered and it's paid off. The 6-foot-3 guard is having a phenomenal season. He's scoring over 19 points, pulling down nearly seven rebounds and dishing out three assists per game. And Hernandez is shooting an impressive 46% from the field, including 42% from beyond the arc. On Friday he had 25 points, eight rebounds and four assists in a win at Binghamton.
Dikymbe Martin (UC Riverside): Last season Martin showed signs of being a future star and he has improved his game in season two. Last week the 6-foot-1 sophomore dropped a career-high 30 points on Valparaiso, which was ranked No. 14 in the Mid-Major Top 25. He was 7-of-12 from the floor and an impressive 14-for-16 from the charity stripe. Martin is shooting 46% from three-point range and he is scoring just under 13 points per contest.
D'Marcus Simonds (Georgia State): Winners of four of their last five, the Panthers are 9-4 coming out of Christmas. One of the keys has been the play of Simonds. The 6-foot-3 sophomore, who was named to the Lute Olson award Preseason Watch List, helped GSU pick up a pair of road wins last week. At UMass he had 24 points and nine rebounds. At Chattanooga 21 points, six rebounds and six assists. He was 10-for-14 from the floor against the Mocs and is shooting 46% for the season. He can play.
Austin Tilghman (Monmouth): The 6-foot-1 senior helped Monmouth to a big win last week over Yale. Tilghman record just the second triple-double in school history. He finished with 11 points, 14 rebounds and 15 assists. After the game head coach King Rice said, "Austin's our guy and I told the team that we're going to ride with him." The Hawks looked like a different team after a 10-day layoff. Despite being just 4-8, the Hawks have posted impressive wins over Albany, Bucknell and Yale.