02
Jan
My5: Week 8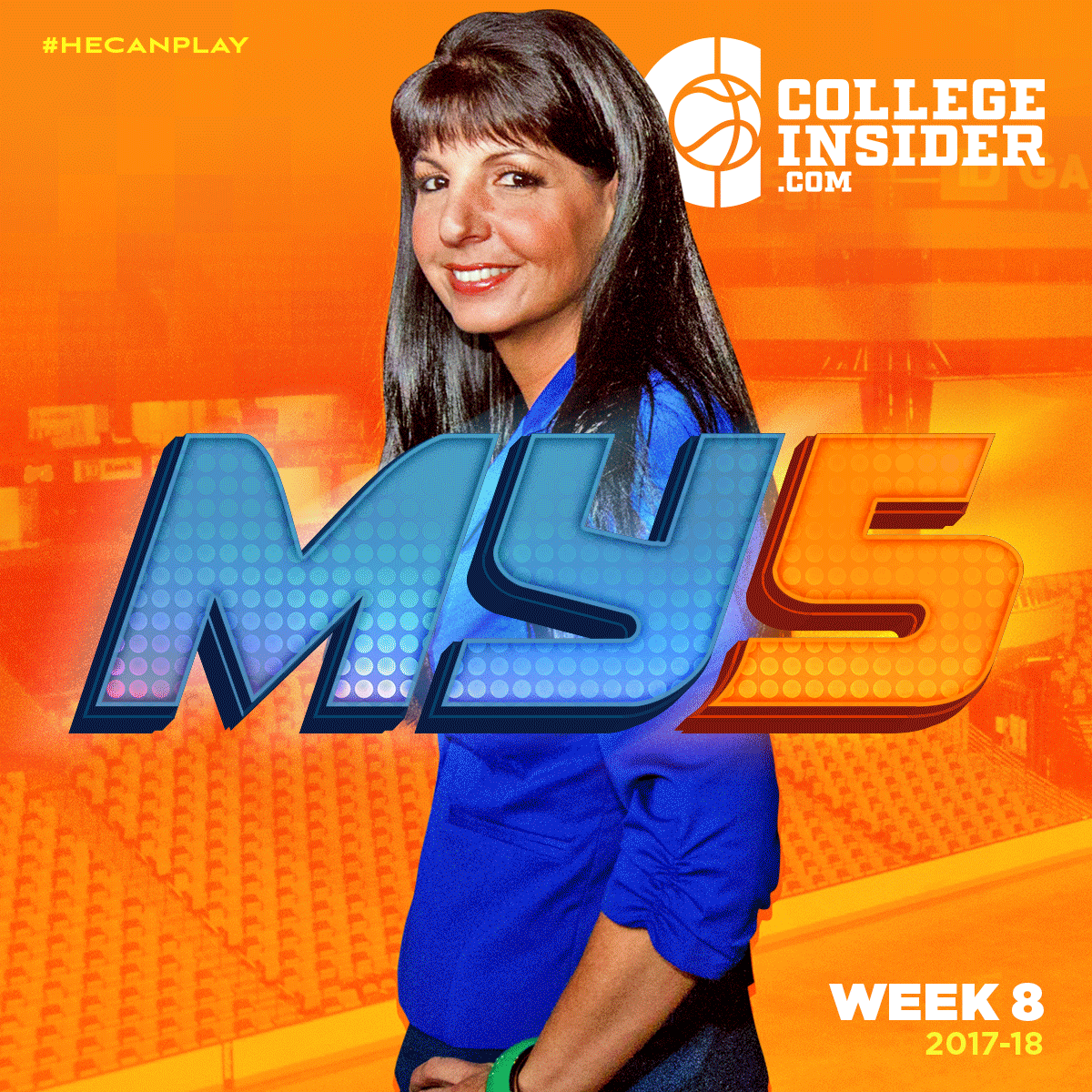 JAN 1. 2018
MY5: Week 8

Sandy Cohen III (Green Bay): The 6-foot-6 junior became eligible right before Christmas and he's been a difference-maker. Last week he helped the Phoenix to pair of Horizon League wins. On Thursday night he poured in 24 points and grabbed six rebounds against Detroit. On Sunday afternoon he did a little bit of everything. He finished with 17 points, 12 rebounds, four assists, three blocks and three steals in an 80-79 win over Oakland, which may be the top team in the league. He can play
Ryan Funk (Marist): One of the better college basketball rivalries is Marist-Siena. Over the past few year's Siena has competed for postseason while the Red Foxes have struggled. But with just one senior, Marist has a chance to be a very good team next season. One of those key players is Funk. The 6-foot-6 junior had 17 points and six rebounds in the MAAC opener against the Saints. Funk is scoring just under 10 points per game and he's shooting 41% from beyond the arc.
Nathan Knight (William & Mary): This young man has a chance to be a special player. The 6-foot-10 sophomore showed signs of stardom last season, holding his own against Duke and Louisville. This season he is doing a lot more than just holding his own. Knight is averaging 20 points, eight rebounds and three blocks per contest. And he's coming off a monster game against Hofstra. He finished with 31 points, 11 rebounds and eight blocked shots. That's not a typo. It's the third time this season he's had five or more block and the third time he has scored 31 points in a game. He's legit.
Rodrick Sikes (South Alabama):
Jaguars head coach Matthew Graves thought he was getting a 10-12 point scorer off the bench, when he recruited Sikes. Instead he got a player who is scoring nearly 20 points per game and that average jumps up to nearly 30 in Sun Belt play. The 6-foot-1 junior college transfer scored 31 against Georgia State, in the Sun Belt opener on Friday. On Sunday he dropped 27 on Georgia Southern.
CLICK HERE to check out Angela's video feature on Rodrick Sikes
Kyle Williams (Norfolk State): It's was a tough non-conference slate for the Spartans, but they closed out 2017 on a great note. NSU went into Stony Brook and knocked off the Seawolves. Stony Brook isn't a contender in America East this season, but it's still a terrific win for a program that figures to be a contender in the MEAC. And Williams played a big role. The 6-foot-4 senior had a season-high 21 points, with 16 of those points coming in the final 6 ½ minutes of the game. Great win.