08
Jan
My5: Week 9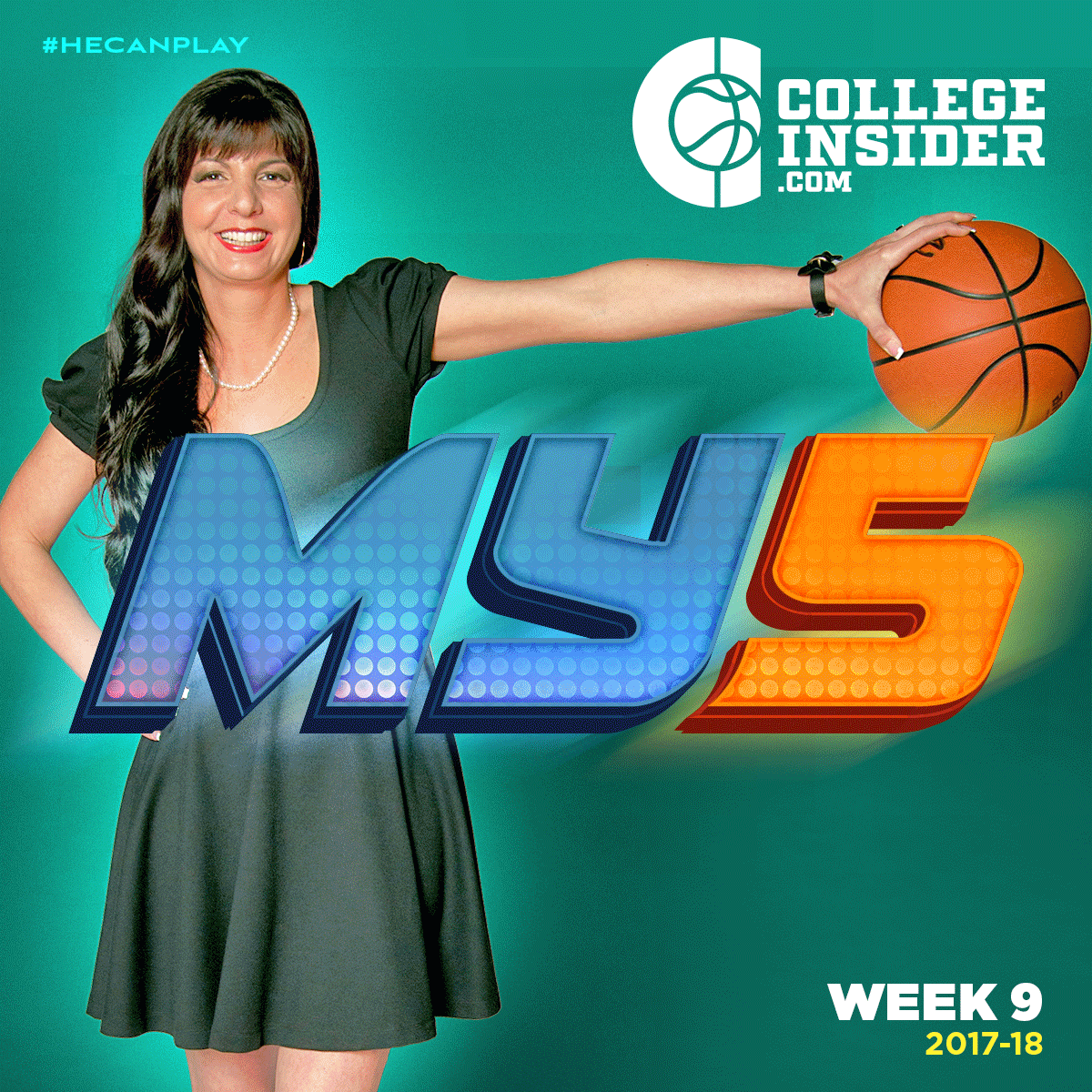 JAN. 8, 2018
MY5: WEEK 9

Keith Braxton (Saint Francis): This guy is one of the top sophomores in the country and he showed why, again this past week. The 6-foot-4 sophomore helped the Red Flash pick up a pair of Northeast Conference wins. He posted a double-double against LIU Brooklyn, with 14 points and 14 rebounds. He was a very efficient 5-for-8 from the field and also contributed four assists and two steals. He capped off the week with 27 points and 13 rebounds against St. Francis Brooklyn. He can play.

Tyler Hall (Montana State): The 6-foot-5 junior bounced back nicely from arguably his worst game of the season. On Dec. 30 Hall was 4-for-18 on the road at Northern Arizona. This past week he returned to form and helped the Bobcats improve to 4-0 in the Big Sky. On Thursday he finished with 28 points and eight rebounds against Northern Colorado, which was ranked No. 25 in the Mid-Major Top 25. On Saturday he had 25 points against defending Big Sky champion North Dakota.

De'Antae McMurray (Drake): Reed Timmer was his usual self, scoring 10 of this 18 points in the final 5 ½ minutes, but the Bulldogs wouldn't have gotten the road win without De'Antae McMurray. The 6-foot-2 senior set the tone early, scoring 18 of his season-best 25 points in the first half at Indiana State. McMurray was 9-of-13 from the floor, including 3-of-5 from beyond the arc. He also finished with six rebounds and three assists.

Cameron Morse (Youngstown State): It was a very tough first couple of months of the season for the Penguins. YSU finished out 2107 with nine straight losses and didn't pick up its' first Division I win until Jan. 1. Now the 'Guins have run off three straight wins. And Morse has been a big part of the recent surge. The 6-foot-3 senior had a season-best 25 last Thursday against Milwaukee. He also finished with six assists, five rebounds and four steals. On Saturday he finished with 19 points, five assists and four rebounds. And Start keeping tabs on head coach Jerrod Calhoun. He can coach.

Ed Polite Jr. (Radford): The Highlanders are 3-0 and alone in first place in the Big South. Last week they defended homecourt against two of the top contenders in the league and the 6-foot-5 junior came up big. On Wednesday he was 5-for-9 from three-point range and finished 23 points and 12 rebounds against Winthrop. On Saturday he was 9-for-10 from the field on his way to a career-high 29 points against UNC Asheville. He also finished with eight rebounds and four steals.