14
Jan
My5: Week 10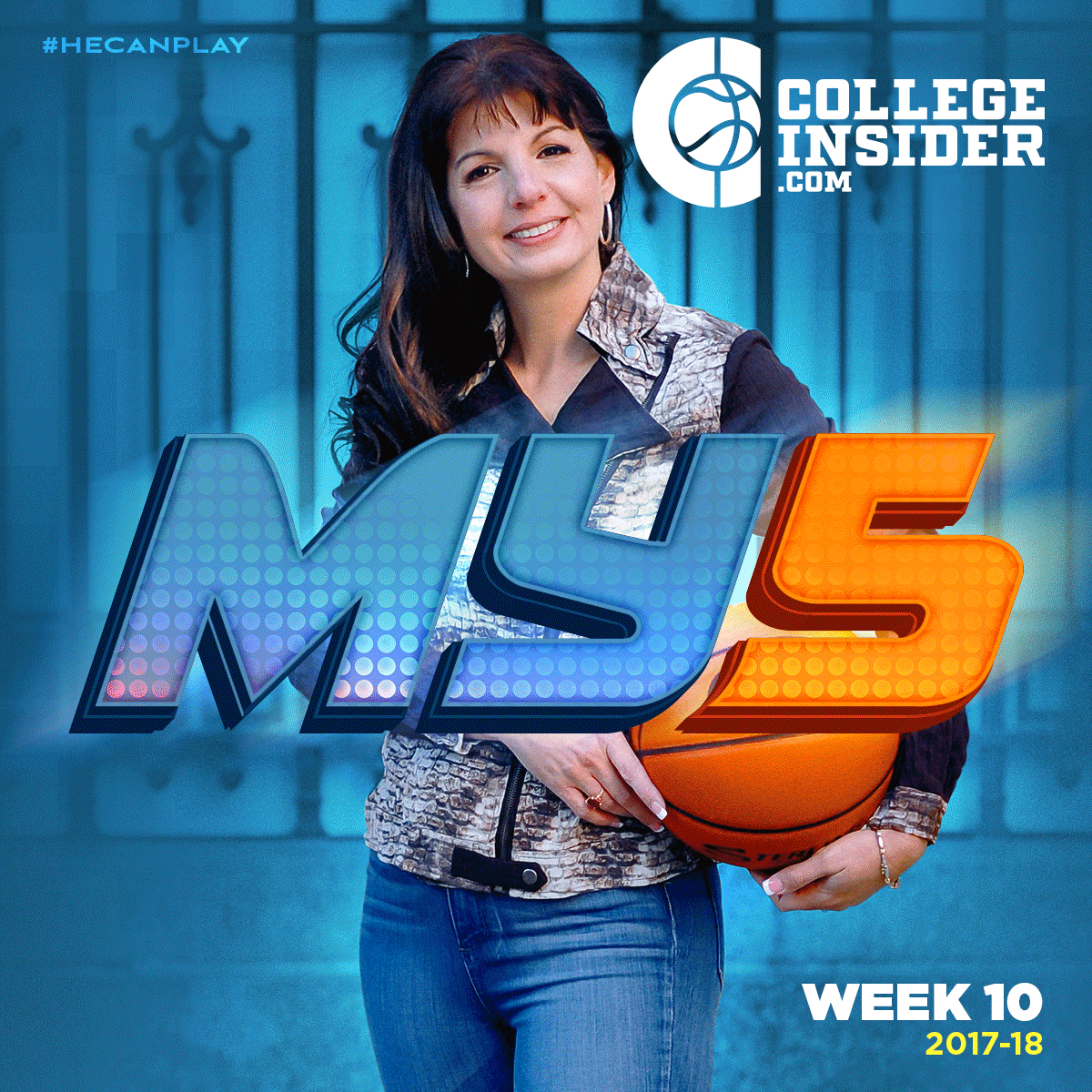 JAN. 15, 2018
MY5: WEEK 10

John Carroll (Hartford): The Hawks have been a nice story, through the first couple of weeks of conference play, and the 6-foot-8 junior has been a key contributor. Carroll leads the team in points and rebounds, with 17 and six per game respectively. The native of Dublin, Ireland had 24 points, four rebounds, three assists, three steals and two blocks in a win over UMass-Lowell. He capped off the week with 14 points and five rebounds in a victory over Binghamton.
Davis Harris (Jacksonville): After a trying non-league schedule, Jacksonville has gotten off to an excellent start in Atlantic Sun play. Harris had two big games to help the Dolphins get an early hold on first place. Last Thursday the 6-4 senior had 14 points, eight rebounds and eight assists against Kennesaw State. Two nights later he had one of the better stat-lines of the season with 19 points, nine rebounds, seven assists and five steals against Lipscomb.
Brandon Tabb (Bethune-Cookman): The 6-foot-4 senior helped the Wildcats get two conference wins last week, which propelled them into first place in the MEAC. He opened the week with 28 points and eight rebounds on the road at UMES. Tabb drained seven from beyond the arc. On Saturday he had five more three-pointers on his way to a 20-point night against Florida A&M. Has anyone noticed the job that Ryan Ridder has done in his first season? Hiring the former Daytona State College coach was one of the best moves by an Athletic Director in 2017.
Averyl Ugba (Austin Peay): The transfer from Grambling State had his best game in one of the biggest games for the Governors, so far this season. On Saturday the 6-foor-7 senior was an impressive 17-for-21 from the floor and finished with 35 points and 11 rebounds. The 35 points were a new career best. Ugba has been a great addition this season, averaging just over 14 points and seven rebounds per game. With his help ASPU is tied for first in the Ohio Valley Conference.
Andre Walker (Loyola MD): Over the weekend Walker dropped a career-high 43 points in a win over Lafayette. The 43 points is tied for the fourth-most in college basketball this season. It's also the most by a Loyola player since the school made the move to Division I in 1981-82 season. And it's tied for third most all-time by a Patriot League player in a regular-season conference game. The 6-foot senior was 16-for-26 from the field, including 6-for-12 from beyond the arc. Walker also finished with six rebounds and four steals.