22
Jan
My5: Week 11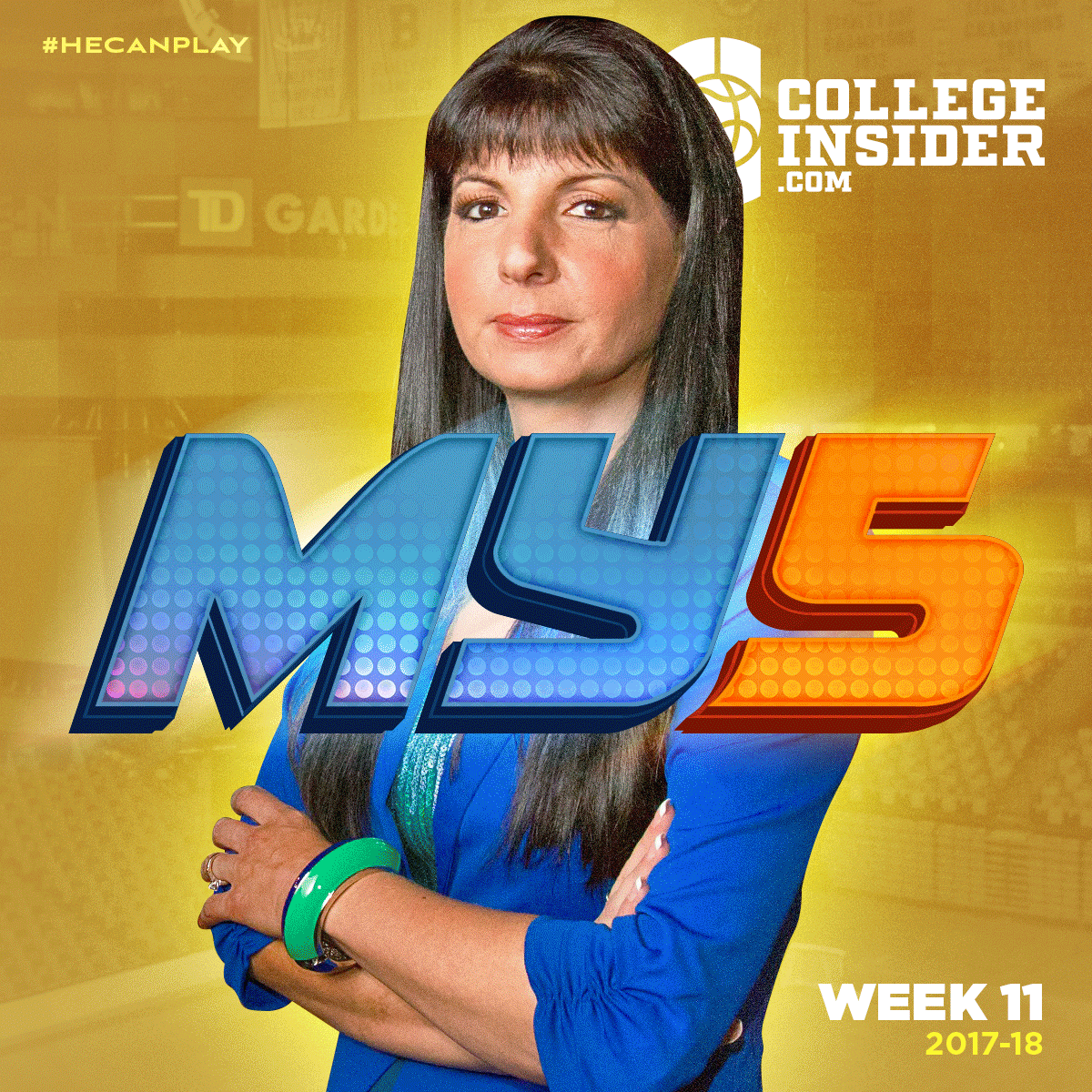 JAN. 22, 2018
MY5: WEEK 11
Frank Bartley (Louisiana): The former BYU Cougar had a nice week, as the Ragin' Cajuns swept the Texas trip and took sole possession of first place in the Sun Belt. The 6-foot-3 senior had a season-best 26 points in a big win over UT Arlington. Bartley scored 17 of those points in the second half, as Louisiana overcame a 12-point halftime deficit. Two days later he had 14 points, four rebounds and two steals against Texas State. Saturday's win put Louisiana up two games in the loss column over their closest pursuer.
Matt Lewis (James Madison): The 6-foot-5 guard is one of two very talented freshmen for the Dukes. In fact his teammate Darius Banks could have made the list this week as well. Both players helped JMU win back-to-back games for the first time this season. Lewis had 14 points, seven rebounds and four assists in an OT win over Elon. Less than 48 hours later he had a team-high 20 points against Drexel. There is some good, young talent at James Madison and they are starting to figure out how to close games.
Dexter McClanahan (Savannah State): After a very challenging non-conference schedule, Savannah State is getting wins in the MEAC. The Tigers have won three straight and four of their last five. Last week McClanahan came up big in wins over Hampton and Howard. The 6-foot-5 junior opened the week with 22 points against the Bison. He closed out the week with 25, five rebounds and three assists against the Hampton Pirates.
Isaiah Reese (Canisius): The Golden Griffins are coming off a great week in conference play. Canisius went on the road and beat both Manhattan and Iona. Leading the way was the 6-foot-5 sophomore who finished with 22 points, four rebounds, six assists and six steals against the Jaspers. On Sunday afternoon he 21 points, six rebounds, five assists and three steals against the Gaels. That win over Iona put the Griffs all alone in first place in the MAAC. Reese has taken a big step forward this season. He can play.
Dylan Windler (Belmont): After a pair of wins last week, the Bruins are back in familiar territory, at the top of the Ohio Valley Conference standings. The 6-foot-7 junior is coming off one of his best games of the season. On Saturday night he had a career-high 31 points, to go along with eight rebounds and five assists against Austin Peay. Two days earlier he had 21 points, six rebounds and five assists against Murray State. Windler is averaging over 17 points and nine rebounds per game this season. He can play.