29
Jan
My5: Week 12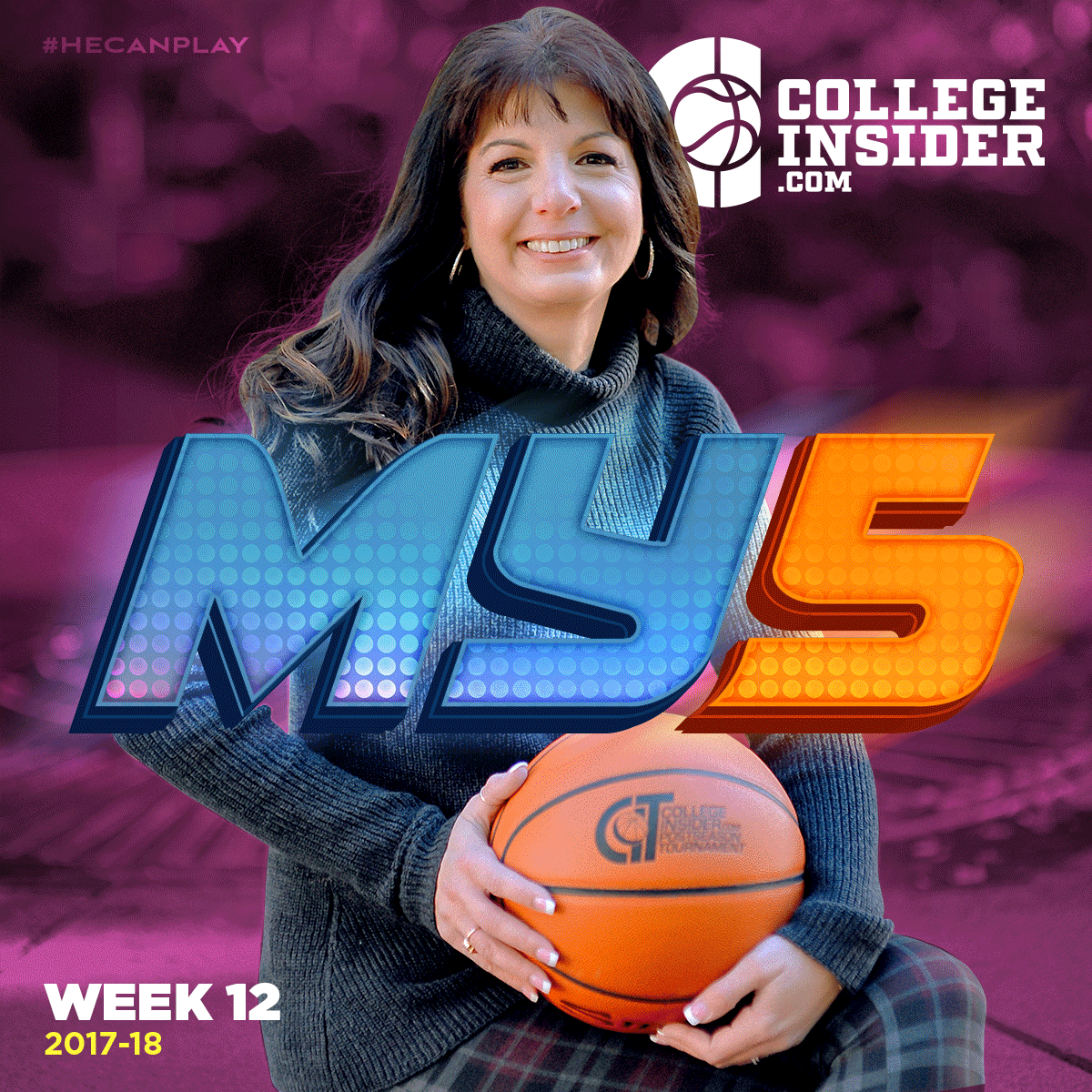 JAN. 29, 2018
MY5: WEEK 12
Xavier Cooks (Winthrop): After six straight wins, the Eagles are back in their familiar perch on top of the Big South Conference. Two of those wins came last week and Cooks came up big in both. On Wednesday he had 26 points, six assists, five rebounds and two blocked shots at Longwood. On Saturday the 6-foot-8 senior helped slow down one of the hottest teams in the league. Cooks finished with 21 points, eight rebounds, three assists and two blocks against Campbell.
Ryan Taylor (Evansville): It was a big week for the Purple Aces who picked up two wins in the Valley to move within two games of second place. Last Wednesday Taylor had 22 points and five rebounds on the road at Valparaiso. He followed that up with an impressive 25-point performance against Drake on Saturday. Taylor had eight rebounds and hit a clutch three in the closing moments to seal the win. The 6-foot-6 junior has scored in double figures in every game this season.
James Towns (Niagara): The MAAC race got more interesting after the Purple Eagles won two games last week. Wins over Manhattan and Canisius moved Niagara to within a half-game of first place. Towns took over in the showdown with the Golden Griffins. The 5-foot-10 sophomore had a career-best 31 points in the win. He was 9-of-10 from beyond the arc. Against Manhattan, Towns made his presence felt at another line. He was 9-of-12 from the charity stripe and finished with 13 points.
Seth Towns (Harvard): One of the preseason favorites in the Ivy League, Harvard is starting to look the part. Last week the 6-foot-7 sophomore helped the Crimson pick up two road wins, including one over rival Yale. Towns finished with 11 points, eight rebounds, five assists and two steals against the Bulldogs. 24 hours later he dropped a career-high 30 points on Brown. For the season Towns is averaging nearly 15 points and over five rebounds per contest.
Kevin Zabo (Kent State): The Golden Flashes have won two straight and four of their last five games and Zabo has been one of the big reasons for the recent surge. The 6-foot-2 senior has averaged 22 points per game over the last five. On Tuesday he had 21 points in an overtime win over Ball State. On Saturday he finished with 22 points in a road win at Central Michigan. Zabo made a big three down the stretch to help secure the win. The former San Diego State transfer has made a nice impact.