05
Feb
My5: Week 13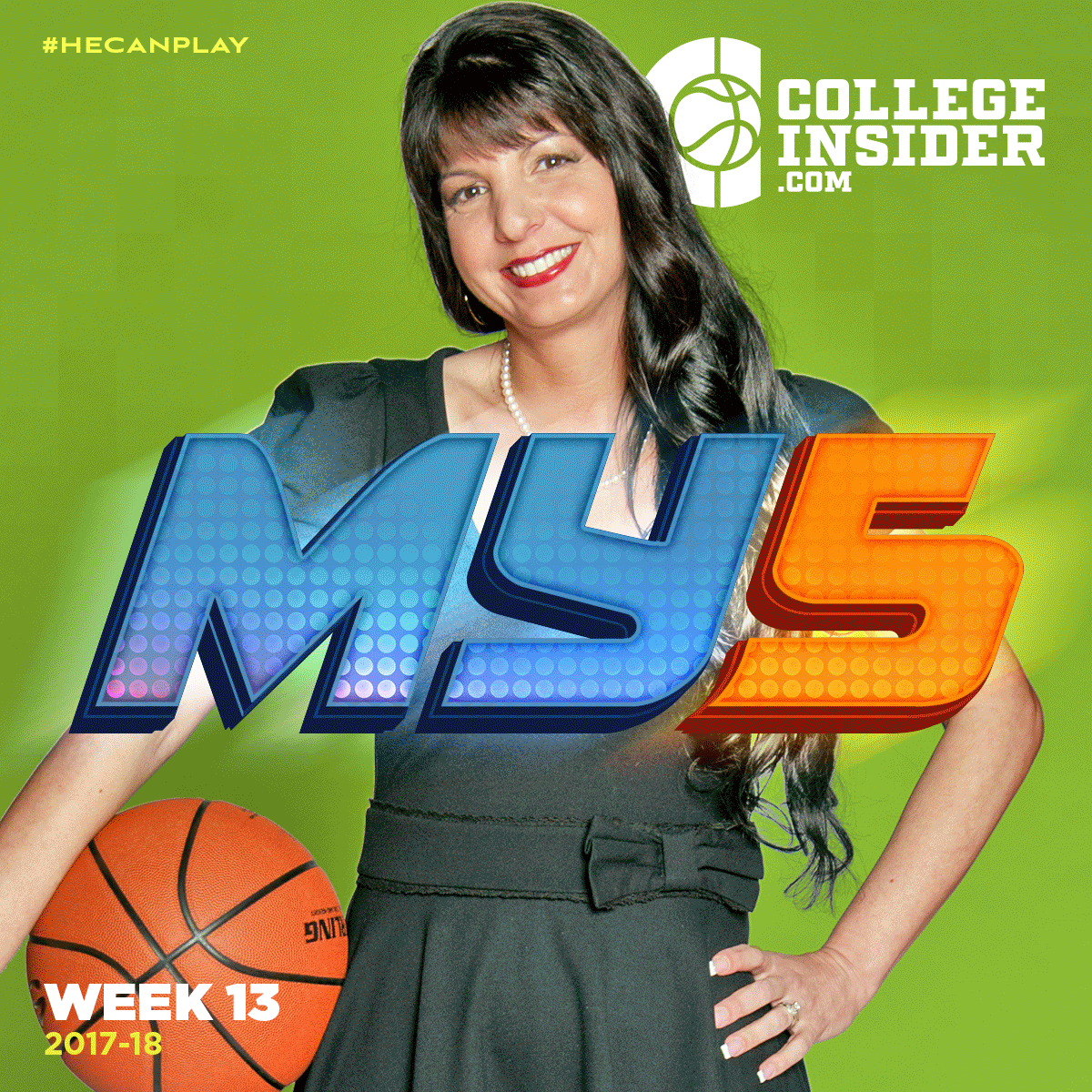 FEB. 5, 2018
MY5: WEEK 13

Abdul Lewis (NJIT): The Highlanders are coming off one of their biggest wins of the season. On Saturday NJIT rallied back to win at Lipscomb and Lewis had a big game. The 6-foot-10 junior finished with 27 points, 13 rebounds, five assists and four blocks. Lewis began the week with 20 points, eight rebounds, three assists and two blocks against Kennesaw State. The two wins last week lifted NJIT into a third-place tie with Lipscomb and North Florida, just one game behind second-place Jacksonville.
Lukas Meisner (Columbia): It was a rough November and December, but the Lions are right in the thick of the Ivy League race and a spot in the Ivy Tournament. The 6-foot-8 junior has been a big part of Columbia getting back into the race. Heading into last week he had two double-doubles on the season. He posted two more in wins over Harvard and Dartmouth. Meisner averaged 16 points and 10.5 rebounds for the week.
Zane Najdawi (The Citadel): Last week Najdawi and the Bulldogs knocked off two teams ranked in the Mid-Major Top 25. The 6-foot-7 junior had 16 points, seven rebounds and four blocks against No. 17 Wofford on Thursday. Three days later he dropped 28 points and pulled down 10 rebounds against No. 19 Furman. It's the first time this season that The Citadel has posted back-to-back wins over Division I opponents.
TJ Shorts II (UC Davis): The Aggies pulled into a first-place tie over the weekend, with the help of their 5-foot-9 junior. On Saturday night, Shorts posted a career-high 31 points in a double-overtime win over Long Beach State. His final three points came in the form of a running three-pointer with 1.9 seconds left, in the 105-104 win. He also had seven assists, four rebounds and four steals. Earlier in the week he had 11 points, four rebounds, four assists and three steals against Cal State Northridge.
Kareem South (Texas A&M Corpus Christi): The Islanders are very quietly one of the hottest teams in the Southland Conference. Corpus Christi has won four straight, with two of those wins coming on the road last week. The 6-foot-2 sophomore played a key role in both victories. On Wednesday he had 22 points and five rebounds against Southeastern Louisiana. On Saturday he barely missed a double-double with 11 points and nine rebounds against Incarnate Word.