12
Feb
My5: Week 14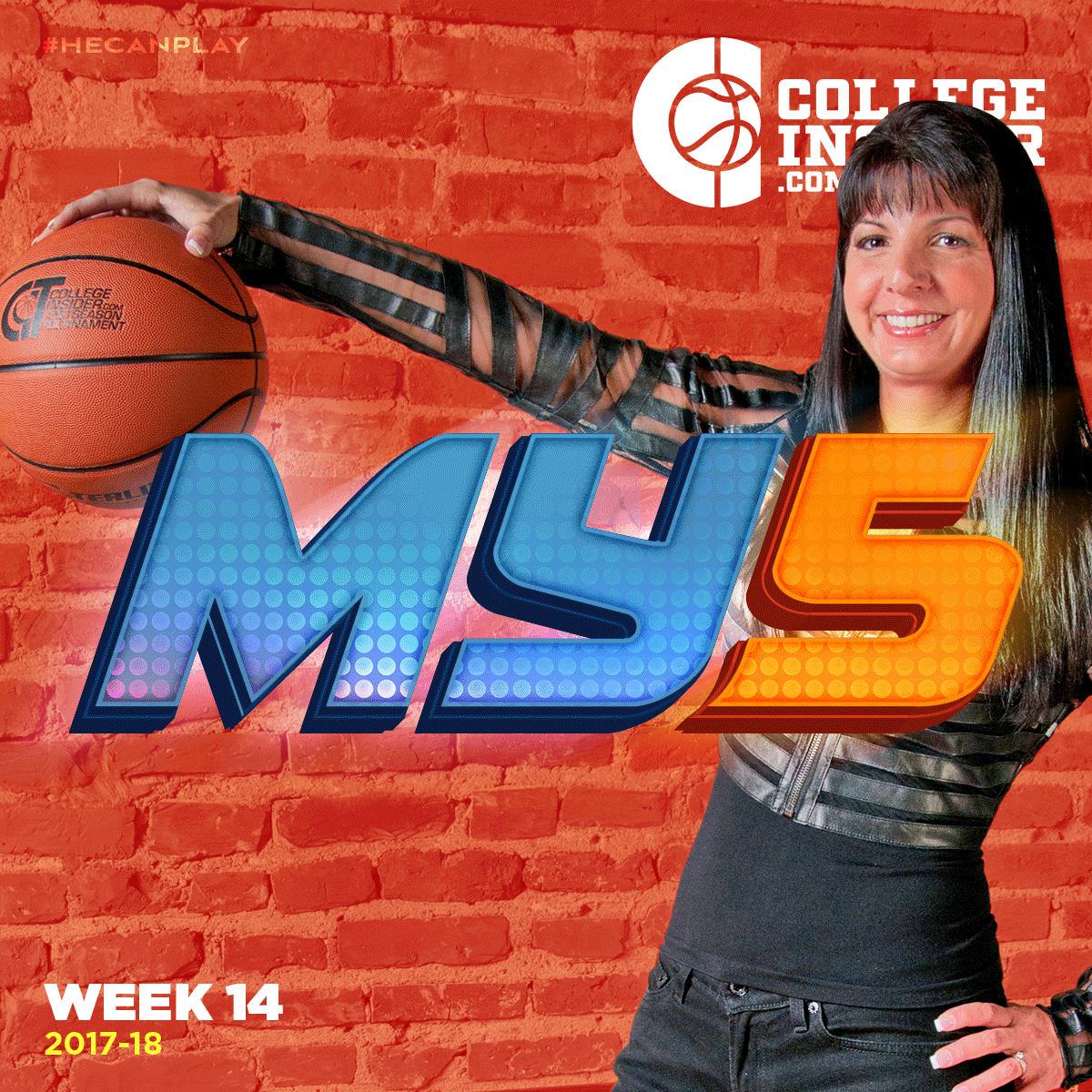 FEB. 12, 2018
MY5: WEEK 14

Leland King II (UC Santa Barbara): The Gauchos won their lone game last week to maintain a half-game lead over UC Irvine in the Big West Conference. The 6-foot-7 senior picked up right where he left off from the previous week. The graduate transfer recorded his twelfth double-double of the season and his fourth in his last five games. King finished with 19 points and 15 rebounds against UC Davis. Five teams are within 1.5 games of the conference lead, with six regular season games remaining.
Vasa Pusica (Northeastern): After falling out of the Mid-Major Top 25, two weeks ago, Northeastern seems to be back on track. The Huskies ran their win streak to three games with a pair of CAA road wins last week. And the 6-foot-5 junior was a key in both victories. Pusica had 27 points, five rebounds and three assists at Delaware, on Thursday. 48 hours later he finished with 23 points, four rebounds and four assists at Towson. He can play #VossWater
Sam McDaniel (UL Monroe): Last week the 6-foot-6 senior had two big games, as Monroe won for the fourth time in five outings. Both wins last week came on the road, starting with a win at Georgia Southern. McDaniel finished with 23 points and nine rebounds. He followed that up with 23 points and 12 rebounds against Georgia State, which had just handed Louisiana its' first Sun Belt loss of the season. After a tough non-conference schedule, the Warhawks have climbed to within one game of .500.
Dikembe Dixson (UIC): The 6-foot-7 redshirt sophomore has bounced back nicely, after missing the entire second half of last season with an injury. Dixson is averaging nearly 14 points and just under four rebounds per game. Last week he had 22 points in a win over Youngstown State. The win was the seventh straight for the surging Flames, which also won 10-of-11. His return to the lineup has helped UIC climb up to third place, in the Horizon League, just one game behind second place Wright State.
Chris Lewis (Harvard): The young Crimson are playing their best basketball of the season. Last week Harvard beat both Princeton and Penn, to move into first place in the Ivy League. And Lewis had his best game in one of the biggest games of the season just 24 hours after one of his toughest games of the season. The 6-foot-9 sophomore had a career-high 29 points, five assists, two assists and two blocks in the showdown with Penn.