03
Mar
Conference Tourney Time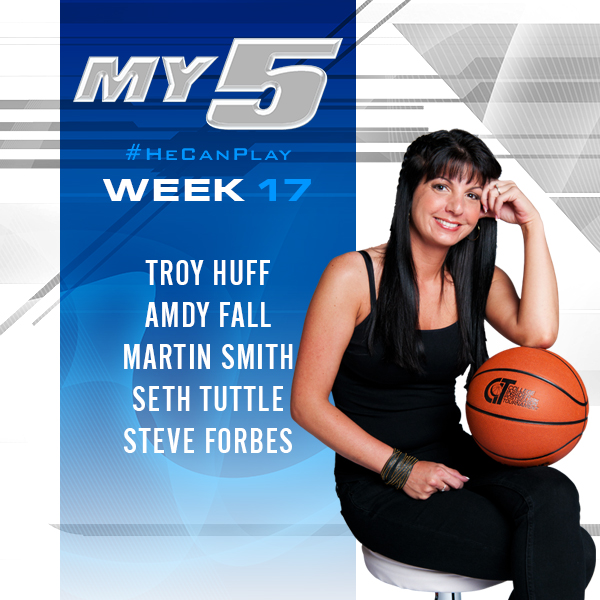 It's here. It's March, which means I will sleep in April. Five things I really love include the Beach, Coffee, Shoes, Shoes and March Madness (really like shoes). For most casual fans the Madness begins with the start of the NCAA Tournament, but in reality it has already arrived.
Conference tournament action kicks off on tonight with opening round games in the Patriot League and Tuesday night we get quarterfinal action in the Atlantic Sun and first round games in the Horizon. In one game of note, Oakland will host Youngstown State, which means either Travis Bader (Oakland) or Kendrick Perry (YSU) will likely play their final game.
Winners in the Horizon advance to Green Bay to play later this week. All games in the ASun are played on the homecourt of the higher seed. I love that format.
Like the ASun, Northeast Conference teams will host quarterfinal games on Wednesday. Higher seed hosts. The Big South Conference tourney begins on Wednesday in Myrtle Beach, South Carolina. Advantage Coastal Carolina who will be playing at home.
First round action in the Metro Atlantic gets underway on Thursday in Springfield, MA. It's MAACachusetts. Saturday's quarterfinals will be fun. Four or five teams can win the MAAC.
Arch Madness kicks off on Thursday as well. In addition to first round action in the Missouri Valley, opening round games in the WCC tip off in Vegas.
The Southern Conference tournament begins on Friday, while America East, Colonial and Summit League tourneys get going on Saturday.
It should be a fun week. Here's the final regular season My5…
Steve Forbes (IPFW): Did you know he is fifth in the nation in field goal percentage? The 6-foot-9 junior has been a force this season and one of the reasons the Mastodons are having a special season. He had a season-high 21 points in 96-95 OT win at Nebraska-Omaha. Trailing by one, Forbes was fouled with three-tenths of a second remaining. He made two free throws to win it.
Amdy Fall (St. Francis Brooklyn): The 6-foot-6 sophomore had a career-high 21 points and 10 blocks in a win over Bryant. 10 blocks. He was one rebound shy of a very difficult triple-double. No surprise that he played a season-high 33 minutes. He came into the game averaging just under 17 minutes per game. Fall was 9-for-12 from the field.
Troy Huff (North Dakota): Huff Daddy scored just 14 points in Saturday's win against Eastern Washington, but two came on a put back tear drop as time expired. EWU did a great job of denying him the ball in the closing seconds, but they didn't put a body on him and, when Jamal Webb's shot bounced off the rim, Huff was there for the game-winner. Earlier in the week the 6-foot-6 senior had 24 points, 8 rebounds and 5 steals in a win over Portland State.
Martin Smith (Lipscomb): The 6-foot-4 junior had 21 points and 7 rebounds in a blowout win over Florida Gulf Coast, which entered the game winners of 7 of their last 8 games. Two weeks ago Smith played just 19 minutes and didn't score a single point in a loss to Mercer. In the four games since he's averaged 21 points per game and the Bisons were 4-0. They are playing their best ball at the right time of the season.
Seth Tuttle (Northern Iowa): The Panthers have won three straight and the 6-foot-8 junior has led the way. Last week Tuttle had 19 points, 7 rebounds and 7 assists in a win over Southern Illinois. He followed up that effort with 23 points in a win at Indiana State. Tuttle made some big shots in the second half, especially down the stretch. If you are putting together a Mid-Major All-America team, Tuttle should get consideration. He can really play!