This was a much more ambitious project than I had originally anticipated. With so many coaches it was a difficult task to narrow the field down to the 100 sexiest in college basketball. But it was a lot of fun!

Definitions of sexy vary so I tried to make sure the list had a little bit of everything, including members of the media. I selected 10 media people for the list. It should be pointed out that no women made this list, which unfortunately excludes the lovely Ms. Angela Lento.

Not only is Angela a hottie, but she is one of the best people that I have ever known. So in other words, being an idiot won't get you on the list. There were other ladies that would have gotten consideration, but I made the decision to make this an all-male Top 100.

There are 100 people on this list, but the honor of being College Basketball's "Sexiest" goes to Montana head Wayne Tinkle. The snow-capped mountain of a coach may look tough but he truly is a gentle giant. Coach Tinkle has kept Montana among the top mid-major program's in America. He's not exactly the type of coach that seeks attention so this is all probably a little embarrassing for him, but I am sure his lovely wife would agree with the final assessment. Senior Kareem Jamar might be Mr. Montana, but his head coach is America's Sexiest. In addition to the acceptance speech from Coach Tinkle, be sure to check out the hilarious video entries from La Salle's John Giannini and Oakland's Greg Kampe. Very funny.

So what defines sexy? There is no one definitive answer and that's makes this such an interesting list to compile. Sexy literally comes in all shapes, sizes and colors. Sometimes it's sneaky quiet. Sometimes it's bold and outgoing. It looks good dresses up and it looks great when it goes casual. It can be a perfect gentleman and it can have a New York attitude. What one finds appealing another may find appalling. Or one women's treasure is another women's... Well you know.

So here it is. The best of the best. The 100 Sexiest in College Basketball.
NICOLE SHEA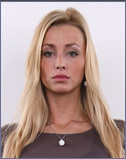 Nicole is the special projects manager for CollegeInsider.com. Her duties include assistance with the development and implementation of the CollegeInsider.com Postseason Tournament, Shots from the Heart, and the CollegeInsider.com national coach and player awards.